Bronco Roads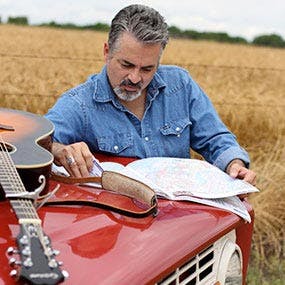 "JUST BE" – Texas
No one can argue, Texas is a breeding ground for Music Legends – past, present, and future. From Buddy Holly and Bob Wills to guys like Waylon Jennings and Willie Nelson. And the list continues to grow. We explore the past Texas legends, while Stacy directs and shoots for a current Texas Music great Walt Wilkins. His latest music video is for his new song "Just Be".
Stacy is in his studio making the edit and takes a break for some 1950's flare at The Diner of Dallas. There's a Juke Box, you'll have to tune in to see what we get spinning.
Just click on the link and enjoy the video.